President's Welcome

CSU Systemwide Policies and Regulations

CSU, Chico Governance, Policies, and Regulations

Academic Colleges and Centers

Academic Programs

Undergraduate Education

Graduate Education

Admission, Advising, Records and Registration

Campus Resources

The Community
Welcome to CSU Chico!
Greetings.
In this catalog, you will find a wealth of knowledge about California State University, Chico, an award-winning university and leader in sustainability and student success. As you explore this site, you will discover people, programs, advising services, and other resources of a university guided by deep and enduring values and committed to learning academic excellence and transformative student experiences. Chico State is a university that leads in teaching, service, and scholarship; this has been our legacy since our founding 133 years ago.
Gayle E. Hutchinson
CSU, Chico President
---
The Changing Face of Chico State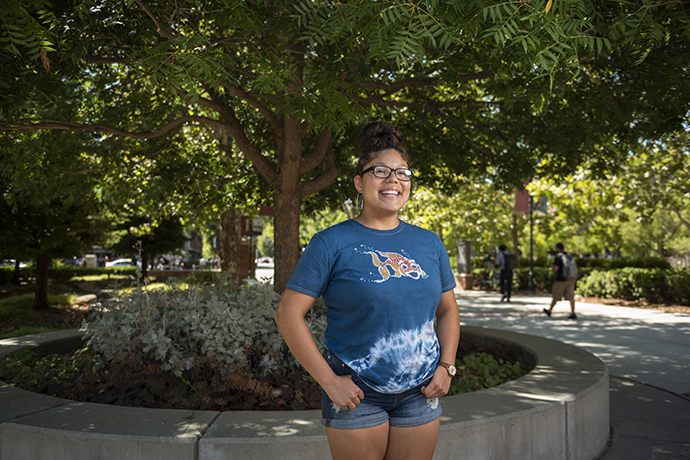 By Travis Souders | University Communications
Photos by Jason Halley | University photographer
On the surface, they have little in common.
She's from a sawmill town in Northern California. He grew up in a housing project in urban San Francisco. She's studying chemistry while he pursues studio art. She's white; he's black. Yet both share a commonality that has seen a marked rise at Chico State in the last five years. Both students are first-generation enrollees—neither of their parents completed a four-year degree.
Today, the University is home to more identities and expressions than ever, spanning ethnicity, gender, area of study, age, experiences, and more. Yet, "first gen" is one of the fastest-rising identity markers. With 52 percent of students identifying as trailblazers in their families, Chico State is focused now more than ever to ensure they achieve their dreams—no matter how high they are set.