President's Welcome

CSU Systemwide Policies and Regulations

CSU, Chico Governance, Policies, and Regulations

Academic Colleges and Centers

Academic Programs

Undergraduate Education

Graduate Education

Admission, Advising, Records and Registration

Campus Resources

The Community
Welcome to CSU Chico!
This is CSU Chico's University Catalog, your virtual introduction to one of America's finest universities.
The catalog is the online, accessible source of authoritative information on admission and program requirements. It is also a gateway to the university, introducing students, faculty, staff, and community members to the Chico Experience through the lens of academics.
In this catalog, you will find a wealth of knowledge about California State University, Chico, an award-winning university and leader in sustainability and student success. As you explore this site, you will discover people, programs, admissions and advising services, and other resources of a university guided by deep and enduring values and committed to student learning.
Best regards,

President Hutchinson and Catalog Staff


---
Taking Seattle By Storm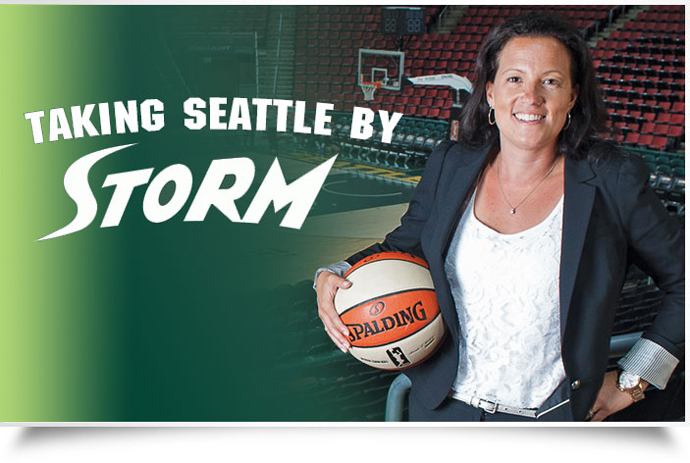 by Emily Duran, Chico State Sports Information Intern
Spring 2015
Although former Wildcat and women's basketball star, Alisha Valavanis, recently moved to Seattle for her new job as the president and general manager of the Women's National Basketball Association's (WNBA) Seattle Storm, she still considers Chico to be home.
Valavanis, who earned a bachelor's in journalism in 2000 and a master's in physical education in 2004 and went on to coach women's basketball at the University, says the lessons she learned while a student, athlete, and coach had a direct impact on her journey to the Storm's front office.
That journey started early. She grew up in Indiana and moved to California when she was 10.
"In Indiana, they throw you a ball before you can walk," Valavanis said. "It's kind of a part of our DNA."
Indeed, it was basketball that led Valavanis and her twin sister, Alexa Benson- Valavanis (BA, Journalism, '00) to Chico. A package deal of sorts, they both committed to play for CSU, Chico and legendary head coach Mary Ann Lazzarini in 1995. With Alisha at shooting guard and Alexa running the point, the duo became known as "the Back Court."
Valavanis graduated as the team's all-time leader in three-pointers, sinking 139 in her four years.
More...
For more information about Chico State athletes and programs, please visit the
Intercollegiate Athletics
website.
Another story about this former CSU, Chico Wildcat can be seen via the Intercollegiate Athletics' website link,
here
.